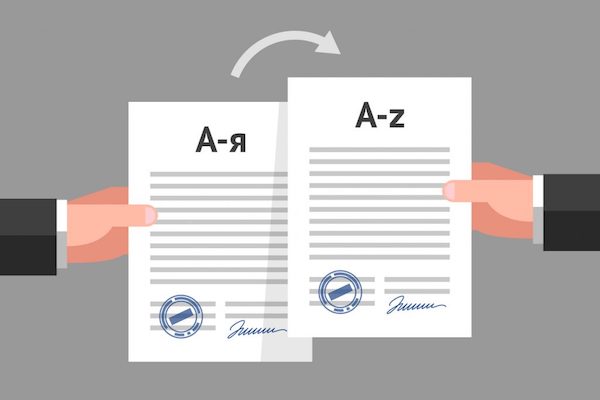 If you're looking for New Orleans legal translators or New Orleans legal Interpreters, you are likely in a situation where accurate communication is absolutely essential. You need to find professionals you can trust, but you may not know where to begin. This guide will help, from first reviewing the difference between translators and interpreters, to explaining the importance of hiring professionals and what qualifications and attributes make a trusted professional legal translator or interpreter, in New Orleans and beyond.
Finding the best legal translators matters, but can be difficult. For many, hiring a legal translator or interpreter can be a daunting task. Whether you work primarily with individuals with low English proficiency or you rarely encounter them, you know you can't afford to make any mistakes in facilitating multilingual communication about legal matters. Note that this guide assumes that one of the languages involved is English, but the overarching principles would apply to legal communication across any languages. . In this post, we'll dive into what makes the best legal translators in New Orleans and beyond to answer any questions you may have before making a decision.
AM I LOOKING FOR NEW ORLEANS LEGAL TRANSLATORS OR NEW ORLEANS LEGAL INTERPRETERS?
If you're like most people, you have never thought about the difference between translators and interpreters, if you've even heard of interpreters at all. The basic breakdown is that interpreters handle speech, whereas translators work with writing. So the first question to ask yourself is whether you are looking to translate a written document, for example, or have an interpreter present during depositions or other legal proceedings.
DO I NEED A PROFESSIONAL LEGAL TRANSLATOR
 OR A PROFESSIONAL LEGAL INTERPRETER?
You might be wondering why you would need to hire a professional to translate or interpret, versus simply asking someone who speaks both languages involved to volunteer to do so. It's no secret that legal matters require complete and thorough comprehension between all parties involved. No matter which area of the legal industry you operate in, ambiguity or misunderstanding could result in disastrous consequences. As discussed later on in this article, well-meaning bilingual people without the kind of training that professional translators and interpreters undergo, might inadvertently cause dangerous misunderstandings.
For example, inaccurate translations can cause voided contracts and agreements, lawsuits, distrust, and other legal and financial woes.
If you come into contact with a clientele that has little-to-no English proficiency, you could put yourself at risk without professional legal translation services. Below is a brief overview of what a legal translator can do for you and your business.
What Do Legal Translators Do?
Legal translators handle written material. As discussed previously, this makes them different from legal interpreters, who work with the spoken word.
Professional legal translators can translate written materials related to:
As you can see, when you hire a professional legal translator, you're covered on all fronts. Your client base increases, customer satisfaction improves, and you avoid legal and financial problems.
WHAT DO LEGAL INTERPRETERS DO?
Interpreters take a spoken message in the source language and communicate it in the target language. Legal interpreters use these skills in settings such as depositions and trials to facilitate communication between the parties. Additionally, New Orleans legal interpreters, in particular, understand the terminology of Louisiana's civil law system, which sets it apart from its common law neighbors.
BILINGUAL PEOPLE Vs. PROFESSIONAL LEGAL TRANSLATORS AND INTERPRETERS
Many people think that bilingual people and professional translators and interpreters are one and the same. However, this couldn't be further from the truth.
According to the American Translator's Association (ATA)'s Guide to Buying Translation, mere bilingualism isn't enough to get the job done right. Although bilingual people are fluent in two languages, they haven't studied how to accurately transfer information from one language to another.
This process goes much deeper than the words spoken. A legal translator understands that some things simply don't translate, and they know how to get past these barriers by conveying the meaning behind the words on the page. Similarly, a legal interpreter knows that sometimes an expression with a similar meaning may better convey the speaker's intent rather than literally speaking the message word-for-word in the target language.
The legal industry is also full of specialized terminology and jargon that isn't used on a day-to-day basis. The American Bar Association's glossary of legal terms provides just a snapshot of the many words and phrases that may be unfamiliar to non-attorneys. Even setting aside the terms in Latin, the specialized use of English words in legal documents and discourse may be initially unintelligible, even for those whose first language is English. Then imagine trying to understand when English is not your preferred language. It becomes clear that you need the assistance of someone who not only speaks that language and English fluently, but also has developed a strong understanding of legal jargon.
With these two things in mind, the best legal translators must study their area of expertise in depth to understand the complicated language in the legal industry in both languages—their native language and their target language.
Bilingual people can communicate well conversationally, but they don't know the specialized language in industries like this unless they've directly studied it.
Bilingual people also overestimate their ability to communicate effectively in their target language, and they may not realize when something didn't land during a translation.
To avoid ambiguous and confusing mistakes, you need to hire someone who specializes in translation and interpretation.
The Best Legal Translators in New Orleans: What to Look For
Now that we've covered some common concerns that legal professionals have when hiring legal translators, we'll delve into what you should look for when making your selection.
The best legal translators offer a personalized approach to each translation situation. At TNOLA Languages, we know that word-for-word translations simply aren't enough. Our techniques and strategies adapt to each situation because no two jobs are the same. As a testament to our commitment to service, if you can't find what you're looking for with us, we help pair you with a different agency that's better suited to your needs.
The best legal translators in New Orleans and beyond love what they do. This gives you the confidence that they've put the necessary time into learning their craft. Each of our translators is a student of their craft, and they understand their target languages and their niche industries in great depth.
The best legal translators work with industry leaders. We use more Louisiana Supreme Court Registered and Certified translators than any one of our competitors. This way, you can be sure that you're working with the best in the business.
WHAT ABOUT NEW ORLEANS LEGAL INTERPRETERS?
When seeking a legal interpreter, you will find many of the same qualities relevant as when evaluating a potential legal translator. TNOLA Languages has the New Orleans legal interpreters you need: true professionals with the language skills and proficiency with legal terminology to accurately render spoken messages across languages. We understand that in legal settings, accuracy and nuance take on additional importance and our work reflects this understanding. We also hold ourselves to strict ethical standards, so you don't need to worry about the confidentiality of your legal information. Choose a legal interpreter you can trust from TNOLA Languages.
Choosing the Best AMONG THE Legal Translators in New Orleans AND NEW ORLEANS LEGAL INTERPRETERS
TNOLA Languages specializes in legal and medical translation and interpretation in New Orleans. We also offer a wide range of services that meets the needs of countless industries.If you'd like to learn more about TNOLA Languages and our legal translation and interpretation services in New Orleans, contact us to get a free quote. We're excited to hear from you!
If you are located outside of New Orleans, the good news is that TNOLA Languages also serves clients across the county! We recently opened a Houston, Texas location and we are also able to provide many of our services remotely. Read more about our services and see how TNOLA Languages can provide the professional language services you need.