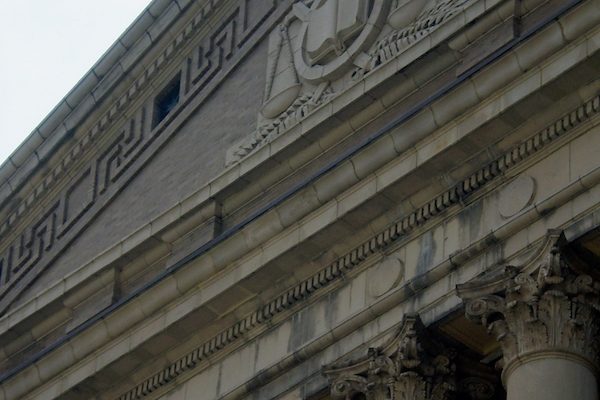 In Houston document translation services have never been more important. TNOLA Languages offers translation of legal, medical, and educational documents, and more! Accurate translation of written documents in these fields are important everywhere, and Houston, where we recently opened a new location, is no exception. Here is a helpful guide to the professional translation services available for these important documents in the Houston area.
Translation Services for Legal Documents
It is hard to overstate the importance of accuracy in legal translation, in both the civil and criminal contexts. Legal documents such as contracts can establish a relationship between the parties and their obligations. Similarly, adequately planning a defense against criminal charges or the allegations of a lawsuit is impossible if you cannot understand them. It is easy to see how the kind of misunderstandings that could result from a language barrier, have the potential to lead to detrimental legal consequences. 
Why Hiring A Professional Matters for The Legal Context
Legal documents can be densely packed with jargon which even fluent speakers of both languages involved may not have heard before. Thankfully, professional translators of legal documents study this jargon, the structure of legal documents, and other relevant topics, in order to render accurate translations. Additionally, professional translators adhere to a code of ethics, maintaining confidentiality of sensitive legal materials. This makes hiring a professional translator with legal translation experience the best way to ensure that you receive accurate translations and that your information is treated in an appropriate manner.
Legal Documents You May Need Translated
Examples of the types of legal documents TNOLA Languages can assist with translating include contracts, leases, legal correspondence, motions, wills, powers of attorney, marriage and birth certificates, and more. These documents can impact everything from your money to your freedom to your life itself. Every word of these documents matters, so their translation cannot be entrusted to someone without professional legal document translation experience. 

Medical Document Translation
For medical providers and patients in Houston document translation services can be a literal lifesaver. Treatment errors, procedures performed without informed consent, and the inability to give or receive medical advice are just some of the painful and potentially dangerous problems that can result from inaccurate translations. On top of that, medical providers may have a legal obligation to provide documents such as consent forms in the patient's language. Privacy laws such as HIPAA may also contain additional applicable requirements when it comes to protecting patient information. 
With all of these factors in play, a professional translator, knowledgeable in not only the languages but also medical terminology, is an essential part of providing effective medical care and creating a positive treatment experience. Furthermore, a professional translator who routinely works with medical documents will have received training on HIPAA and will handle private information appropriately. Whether you are a patient wanting to understand your medical records or a medical practice wanting an accessible website for patients with limited English proficiency, TNOLA Languages' professional medical translators can help.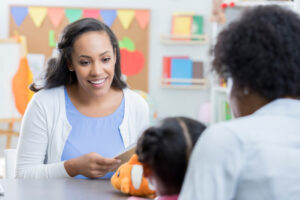 Houston Document Translation Services for Educational Settings
Document translation in the educational context has a vital role to play in ensuring equal access to education. Limited English proficiency should not keep children from learning, nor keep their parents from playing an active role in their education. For this reason, educational documents should be provided in a language that parents and children can understand. TNOLA Languages' experience in translating educational documents includes Individualized Education Programs or Plans (IEPs), school websites, report cards, and transcripts, just to name a few. We value the opportunity to contribute to language accessibility in a variety of fields, and education has been a major focus for us. 
A Note about Interpretation in Houston
You may notice that all of these applications of translation involve written documents. However, all of these contexts, legal, medical, and educational, also can require a professional to ensure spoken understanding across languages. Rather than a translator, a person who renders a spoken message from one language to another is called an interpreter. TNOLA Languages also offers professional interpretation services in Houston. We offer on-site legal interpretation, for settings including depositions, meetings between attorneys and clients, hearings, and trials. Our medical interpreters can help ensure understanding between doctor and patient at appointments. Educational interpreters from TNOLA Languages can help keep everybody on the same page at parent-teacher conferences, enrollment events, graduations and more. It is important to know that these services are available, in case you need them in addition to document translation services.
Additional Translation Needs in Houston
The above settings are just some of the many applications of professional document translation services. You might not realize it right away, but written documentation often goes along with spoken communication, meaning that you may need translation as well as interpretation. For example, if you plan to host a conference in Houston, the first thing that comes to mind when it comes to language accessibility may be the need for interpreters to make sure the speakers and audience can talk to each other. However, keep in mind that your conference may distribute handouts or programs, provide information on a website, send email reminders to registered attendees, and so on. Translating these written materials also contributes to the accessibility of your event. As discussed above, it is well worth hiring translators for these materials; when people without professional training attempt to translate written materials, there can be errors that can frustrate communication. TNOLA Languages' professionals can translate these materials accurately, to help keep your conference running smoothly. 
Get The Best Houston Document Translation Services from TNOLA Languages
The best provider for Houston document translation services is TNOLA Languages. Our interpreters have studied languages, translation techniques, and the specialized vocabulary of fields such as law, medicine, and education. With our newly opened location in the Houston area, we hope to continue to expand the support we provide to foster language accessibility through translation and interpretation services. Reach out to us today to get started obtaining the translation services you need.