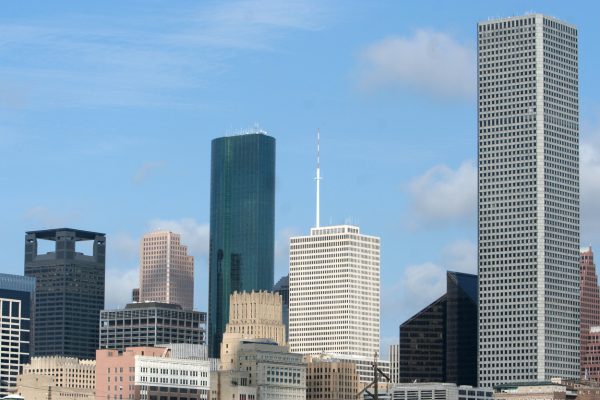 Having recently expanded to the area from New Orleans, TNOLA Languages has the Vietnamese interpreter Houston needs, to effectively communicate with an audience, client pool or customer base. Whether you're planning an event in Houston or operating a business that offers goods or services in the area, you may rapidly realize you need to provide Vietnamese language services in order to make it accessible. This guide will help you to determine whether you need to hire a professional Vietnamese interpreter or translator in the Houston area.
Why You Need To Provide Vietnamese Language Access in Houston
According to the U.S. Census Bureau, in 2019 the second-most common non-English language spoken at home in Houston was Vietnamese. Houston has a large Vietnamese American population and features a neighborhood called Little Saigon, reflecting the importance of this cultural heritage to the region. The Little Saigon neighborhood is a predominantly Vietnamese American community that is known for its cultural, economic, and recreational offerings. Located in the southwestern part of the city, Little Saigon is home to a diverse array of restaurants and food stalls that offer traditional Vietnamese dishes from steaming bowls of pho to crispy banh mi sandwiches, as well as fusion cuisine. The neighborhood is also home to a range of small businesses and shopping centers.
One of the most significant cultural events for the local Vietnamese American community is Lunar New Year Houston, which takes place annually in January or February. This festival features traditional music and dance performances, colorful parades, and a variety of food. This is an important time for the community to come together and celebrate their heritage, and it is a significant event in the neighborhood. These are just a few examples of the large presence of the Vietnamese American community in the Houston area.
If your work takes place in the Little Saigon neighborhood or your event specifically invites members of the Houston Vietnamese American community to attend, you may already be considering whether you should provide Vietnamese language services to make your event or your business fully inclusive. However, even without this intentional outreach, you are likely to encounter event attendees or potential clients and customers in Houston for whom Vietnamese is their first or preferred language. Keep in mind that providing language services shows your commitment to inclusion and allows you to reach a wider audience. Therefore, you need to plan ahead to be ready with a Vietnamese interpreter or translator, depending on how you plan to communicate.
Do You Need a Vietnamese Translator?
Upon realizing the need for a Vietnamese interpreter, Houston businesses may first think of a translator. While a Vietnamese translator may indeed prove helpful for some of your language needs, it is also likely that a Vietnamese interpreter is what you actually need. What is the difference between a translator and an interpreter? A translator works with written language whereas an interpreter works with spoken language. In other words, whether you are hosting a conference, delivering a sales pitch for a product, or providing medical or legal services, you need someone who can listen to speech in a source language and then speak a message with the same language in a target language. In this case, that someone is a Vietnamese interpreter. However, keep in mind that if you have written materials, such as event programs, menus, contracts or forms, a Vietnamese translator, such as those available from TNOLA Languages, can help with this as well.
Do You Need a Professional Interpreter or Can You Rely On A Colleague or Friend?
Having determined that you need a Vietnamese interpreter for your event or the work of your business, you might start to wonder whether you really need to pay for the services of a professional Vietnamese interpreter. Particularly if you are located in Houston, you likely have colleagues, employees, networking contacts, or friends who are fluent in both English and Vietnamese, and might be able to assist without additional cost. However, professional interpreters have skills that go beyond what bilingual people outside of the profession may have. Professional interpreters study not only languages but also the best ways to convey meaning across languages, taking into account nuances such as idiomatic expressions and subtle connotations that provide some of the biggest communication challenges for speakers of different languages. These enhanced skills are among the reasons to hire a professional interpreter, as they can make a critical difference to accuracy. This is particularly for professional settings such as conferences, where you want your business to communicate in a way that represents your brand well. The bottom line is that the investment in hiring a professional for your interpretation and translation needs is well worth it as it will help you to represent yourself and your organization in the best way possible.
The Professional Vietnamese Interpreter Houston Needs: A TNOLA Languages Interpreter
When you plan to conduct business or host an event in Houston, it makes sense to consider whether providing language services in Vietnamese, such as the services of professional translators and interpreters, would facilitate language accessibility. If you determine that these services are needed, where is the best place to find them?
When searching for a Vietnamese interpreter Houston needs to look no further than TNOLA Languages. Our professional interpreters have the Vietnamese language skills you need to make sure that you get your message across effectively and that you understand your event attendees, clients, or customers. Additionally, our interpreters have professional training in interpreting that enables them to convey meaning quickly and accurately, and a code of ethics that ensures your information is treated with respect and care. If you are looking for a translator or interpreter in Houston, TNOLA Languages has you covered. Whether you are hosting a conference in Houston or need an on-site interpreter in settings such as educational, medical, and legal, the highly skilled interpreters at TNOLA Languages are available to help you provide a linguistically accessible experience. Contact us today to learn more.