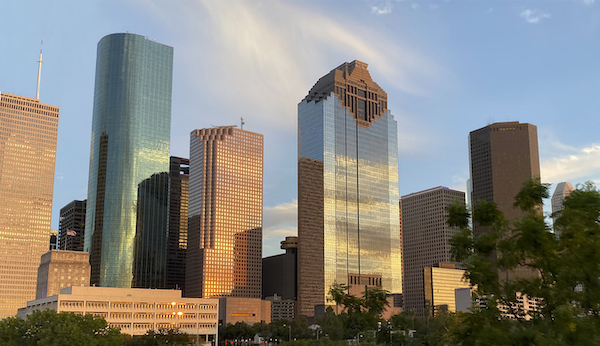 When looking for a Spanish interpreter Houston businesses have a new option: TNOLA Languages! Our years of experience providing language services to clients throughout the country make our new Houston location an asset for everyone looking for Spanish interpreters in the area. Whether you run a Houston-based business or are hosting an event in Houston, read on to learn more about why you should hire a professional Spanish interpreter.
Why You Need To Provide Spanish Language Access in Houston
Understanding the demographics of Houston can help you understand why Spanish language access is an important factor of doing business in or planning an event in Houston. 
Suppose you are hosting an event in Houston, or you run a business in the Houston area. In that case, you need to provide Spanish language access due to the large Spanish-speaking population in Houston, with Spanish spoken at home by 38% of Houston over the age of 5 as of 2014. 
In other words, if you don't offer the services of a Spanish interpreter Houston will not fully understand you and what your brand offers. As a result, you will miss the opportunity to communicate clearly with your event attendees or miss out on selling to customers who need help understanding your services. Now that you know the importance of offering language services, consider hiring a Spanish translator. But do you need an interpreter? 
Do you need a Spanish translator or a Spanish interpreter?
A Spanish interpreter works with spoken language, while a Spanish translator focuses on written language. You may need both services, but knowing the difference is essential to know what to request. Interpreters work in teams and can perform their work consecutively (with a delay between the original speech and the interpretation) or simultaneously (essentially at the same time as the actual speech), as well as in person or remotely. This post focuses on in-person interpretation, as TNOLA Languages has a physical location in Houston, but TNOLA Languages offers all of these services.
Why A Professional Interpreter Is Better Than a Bilingual Layperson for Your Houston Spanish Needs
While getting the assistance of a bilingual layperson, rather than hiring professional Spanish interpreters, may seem like a reasonable way to save some money, this alternative could cost you in unexpected ways. The difference between a professional Spanish-English interpreter and a layperson who speaks Spanish and English is the specialized training that professional interpreters receive. This training allows professional interpreters to render a message from the source language into the target language to achieve accuracy by combining a deep understanding of both languages with the profession's best practices. While a bilingual person without specialized training can approximate what you want to say, a professional interpreter knows how to consider complex factors like idiomatic expressions and cultural context to convey your meaning truly. Additionally, many professional interpreters adhere to a code of ethics that ensures respect for confidentiality and requires continuing education to maintain a high-performance standard. When you hire professional interpreters, you are investing in this higher standard.
Spanish Interpretation Services from TNOLA Languages' Experienced Professional Interpreters
Spanish interpreters work in various settings, and we can tailor a team of interpreters to fit your unique situation. To give you an idea of the services we can provide, here are some of the more common settings in which we work.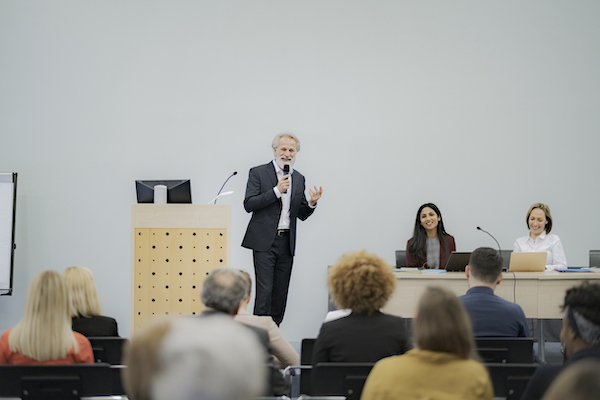 Conference and Event Interpretation in Houston
Houston has many excellent event venues, so understandably, it's a popular destination for hosting conferences, meetings, conventions, and more. The demographics of Houston make it likely that there will be a need for Spanish language access TNOLA Languages' professional conference interpreters ensure that your attendees understand you and facilitate their communication with you as well, whether you are having a meeting, conference, or other events. The money you put into hosting events will not be well-spent if your participants have a language barrier that impedes their participation, so hiring Spanish interpreters makes sense in Houston. 
Spanish Interpretation for Medical Settings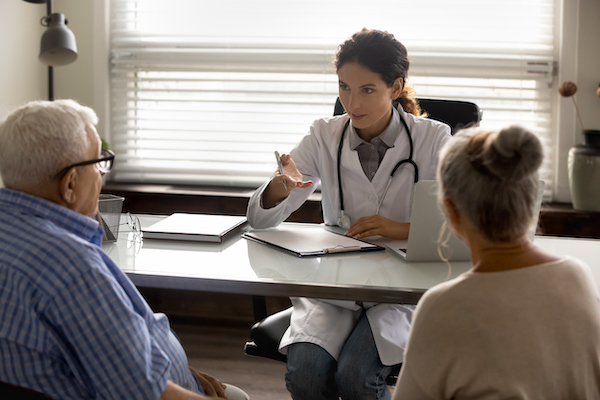 Professional interpretation can make a huge difference in medical settings where accuracy is critical to maintaining the standard of patient care. Rather than a patient having to rely on a bilingual family member to convey a doctor's advice and relay questions, medical offices must provide interpreters. Therefore, it's helpful to establish a relationship with an interpretation company to ensure an interpreter's availability in advance of these needs. Fortunately, TNOLA Languages' skilled medical interpreters have the specialized knowledge of both languages and medical terms in both languages to ensure clear and concise doctor-to-patient communication.
Legal Interpreters in Houston
Legal proceedings often involve:
Complex concepts.

Legal terms that are unfamiliar to most non-lawyers.

High stakes for all parties involved.
The need for Spanish legal interpreters is apparent in a city with as many individuals who speak Spanish at home as Houston. Fortunately, professional legal interpreters like those who work with TNOLA Languages study legal terminology in both languages and have a professional code of ethics that requires them to maintain confidentiality.
The needs we serve in the legal arena include interpretation for hearings, trials, depositions, meetings between attorneys and their clients, immigration proceedings, and more. Our interpreters make a difference in these potentially tense situations by ensuring smooth communication and avoiding misunderstandings. 
Educational Interpreters in Spanish
Full educational access requires language access. Educational interpreters are available for everything from parent-teacher conferences to graduation ceremonies. Providing Spanish interpretation for educational settings is another way TNOLA Languages' interpreters for speech and translators for written documents can facilitate communication in Houston. 
When Seeking a Spanish Interpreter Houston Needs TNOLA Languages
TNOLA Languages provides the best Spanish interpreter Houston businesses, and event hosts can choose. We offer high-quality, professional language services in the Houston area and across the country. Whether you need interpretation, translation, or both, check out our interpretation and translation services in Houston, in our home city of New Orleans, and beyond. Contact TNOLA Languages today to find out how we can help you provide language access for your customers, clients, patients, students, or attendees.